How NC's Public Hearing Sites for New Maps Relate to Overturned Districts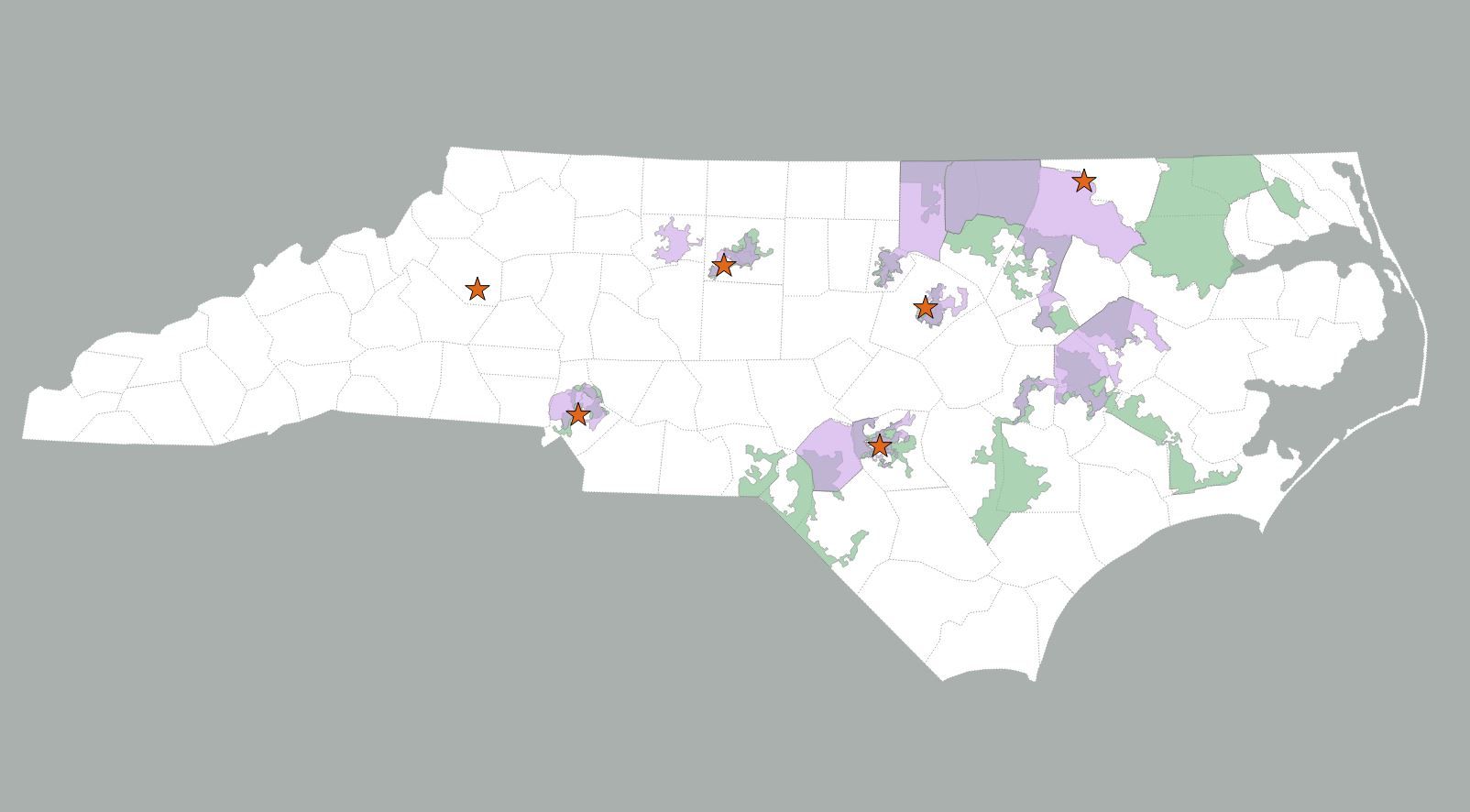 [Updated 2:30 PM ET to include map showing distances.]
Yesterday's announcement about the public hearing sites for comments on the proposed new maps raised a number of questions, not least of which is: why are the hearings located where they are?
The map below (click to enlarge) shows where the hearings are relative to the actual districts that were ruled unconstitutional racial gerrymanders.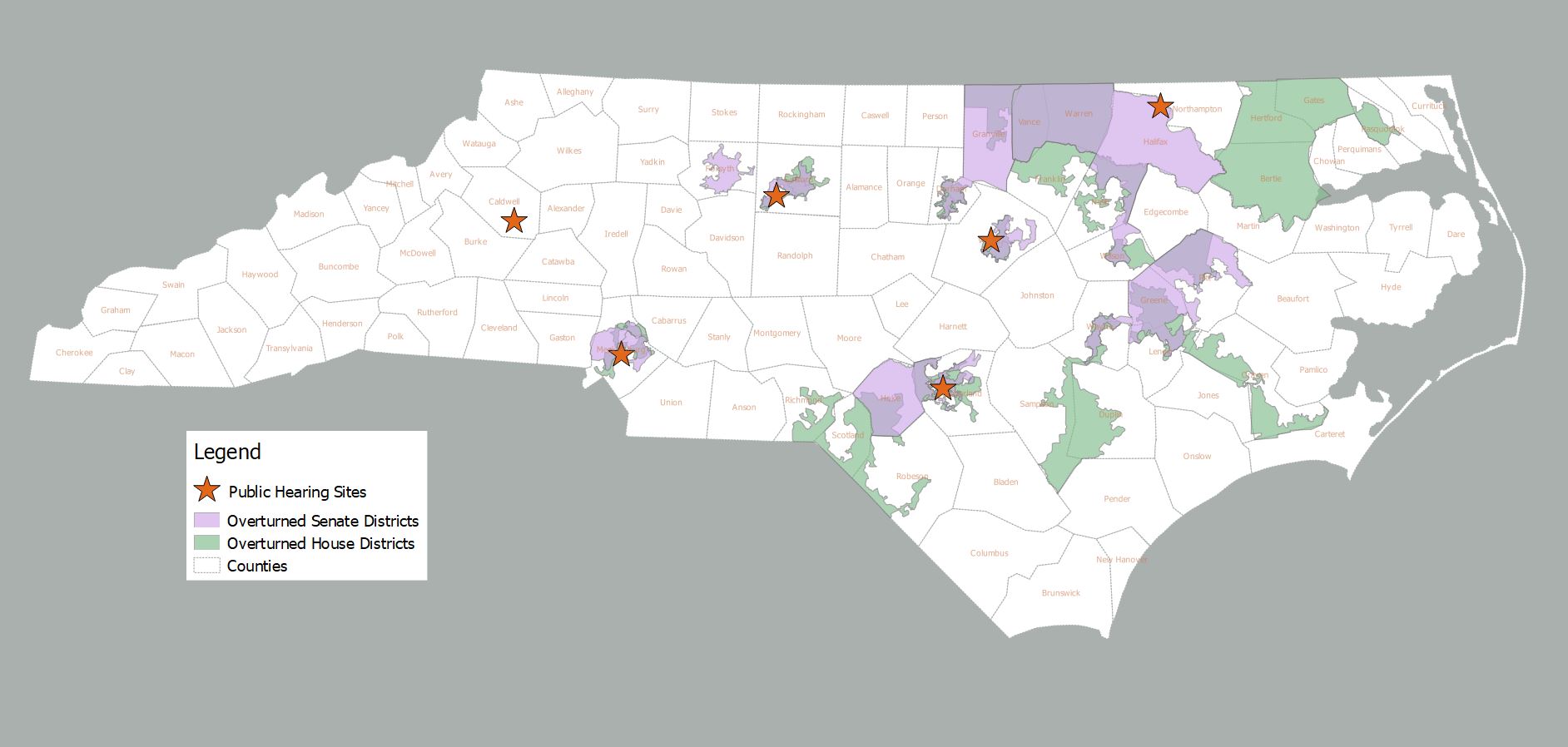 House district 12 in Craven County is the farthest away from any hearing site. The area southeast of New Bern is more than 100 miles away as the crow flies, more than 115 miles by car.
The map below shows areas within 50, 100, and 150 miles (as the crow flies) of the sites.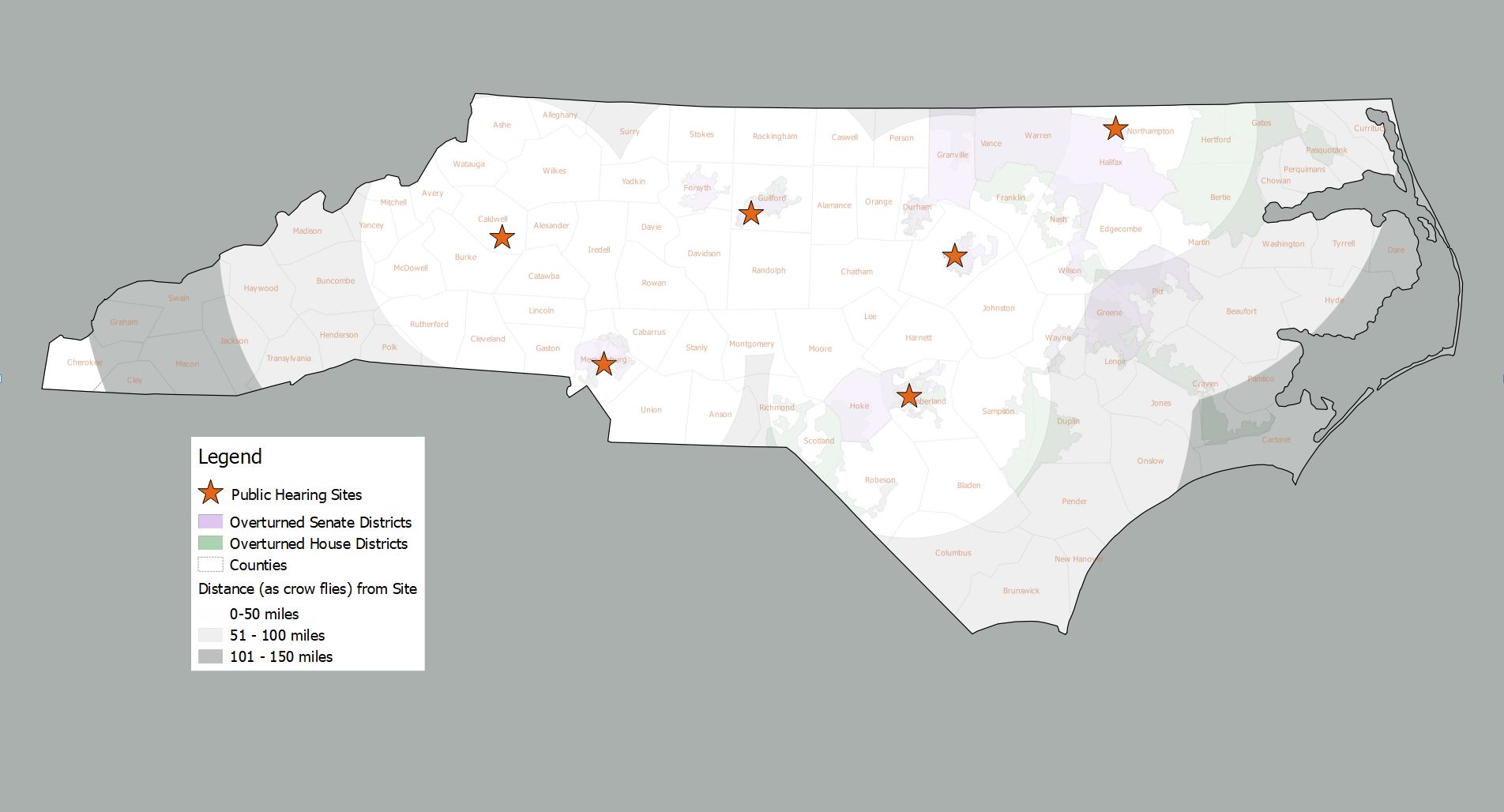 If you're interested in getting directions to the sites, or determining which one is closest to you, I've also created a navigable Google map.