Two UNC Asheville Dorms Are Bisected by Gerrymandered District Boundaries
Students in adjacent rooms in two residence halls are represented by different Congressmen, and will vote for different candidates in this election.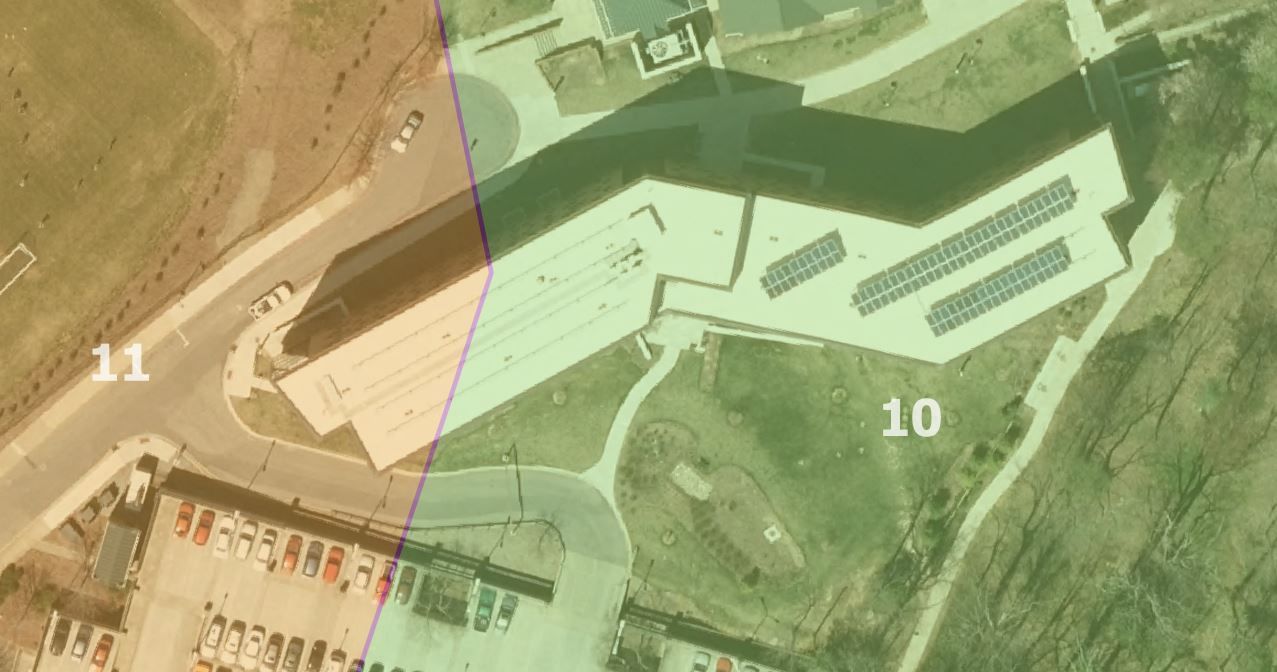 I can't believe I wasn't already aware of this.
The crazy line separating North Carolina's 10th and 11th Congressional districts, made world-famous by the Gerrymandering 5K a year ago, actually cuts right through two residential halls on the UNC Asheville campus. Students in adjacent rooms on the same hallway actually have different choices for what congressman to vote for (all the candidates in both districts are male).
Here's what it looks like at West Ridge Hall, built in 1998: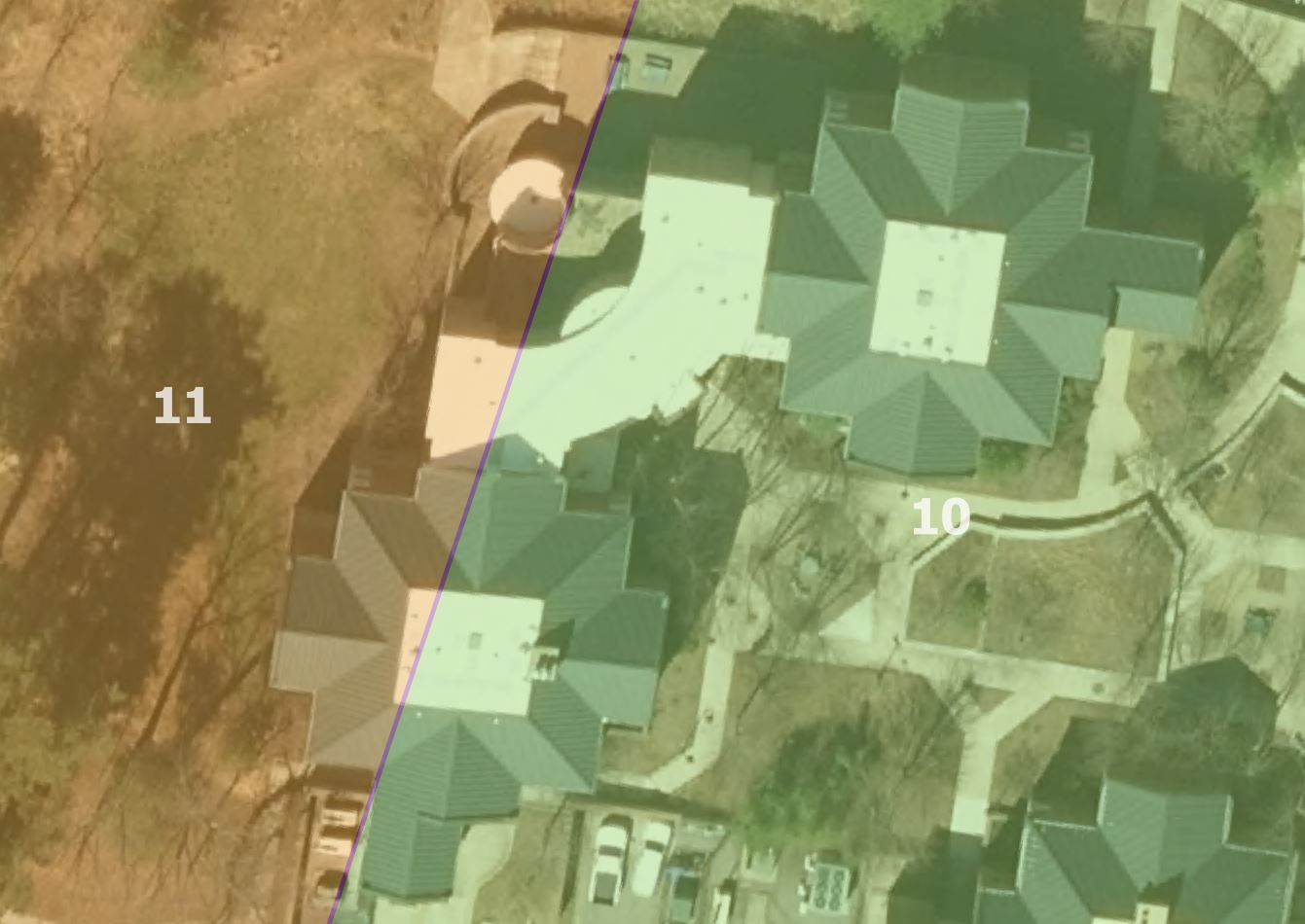 And here's the situation at Ponder Hall, completed in 2012: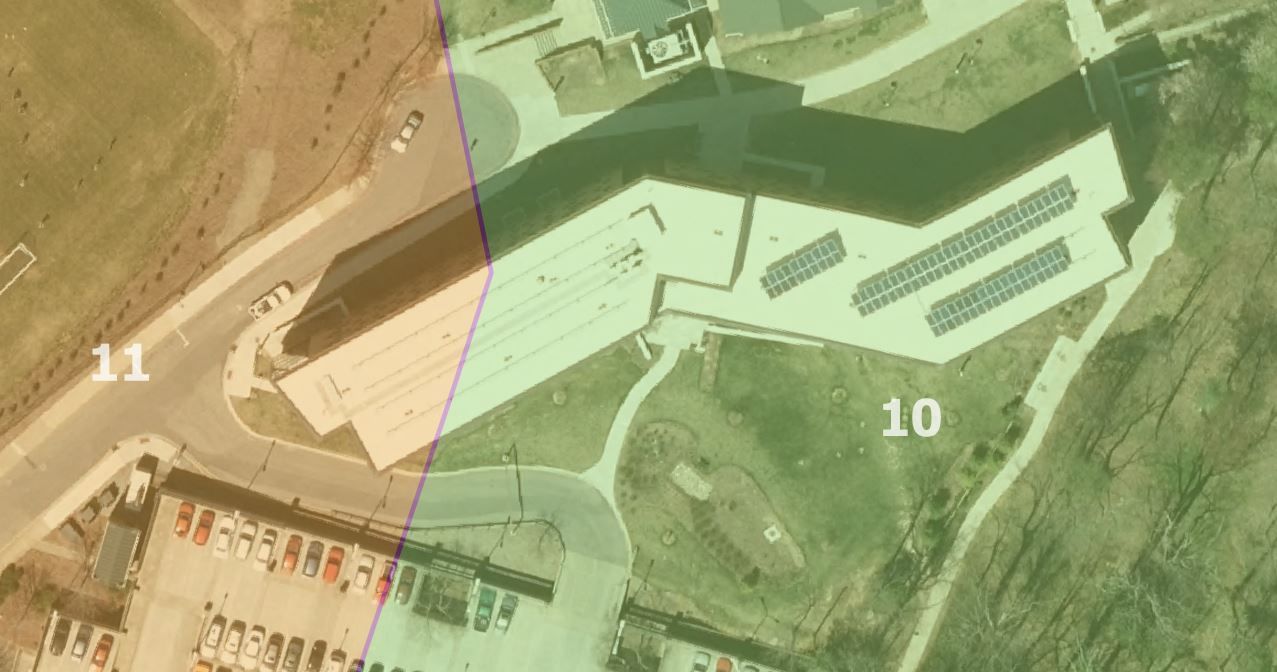 The same congressional plan re-draw gained a lot of notoriety for dividing the campus of the nation's largest HBCU, NC A&T in Greensboro, back in 2016, but there the line didn't divide any buildings. And a lengthy recount (and lawsuit) for a Buncombe County Commission race in 2012 hinged on a gerrymandered line splitting the Warren Wilson College campus, causing confusion by putting students' residences in a different district from their mailing address. I had been aware of those head-shake-inducing stories, but not the UNCA splits.
A quick search shows that a local TV station and the UNC Asheville student newspaper both covered this story in 2016, but somehow it's evaded my radar until now, even though I live nearby and spend at least two hours each week on the campus.
I wonder if it's a coincidence that the default basemap for the General Assembly's interactive district map somehow doesn't include these buildings (see screenshot below). Other basemap options in the same tool, however, confirm the situation shown in the maps above, which I made.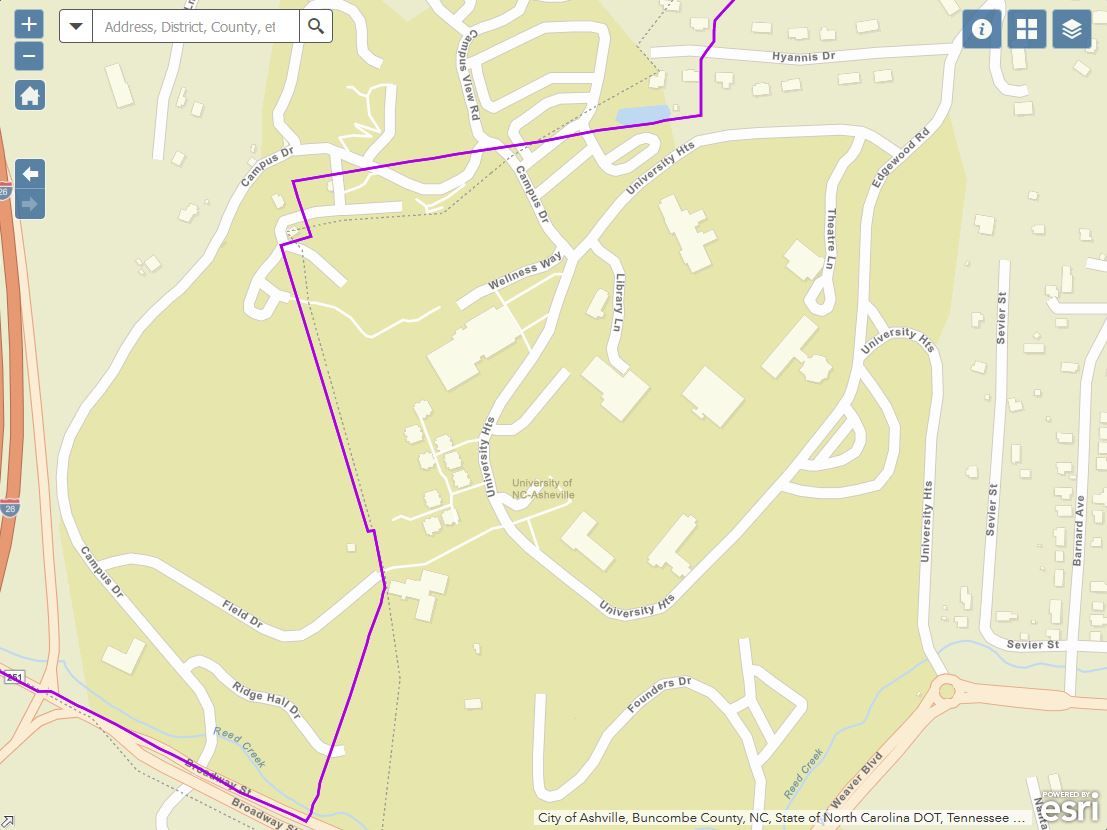 If the students planning to vote wait until Election Day, instead of voting early, the ones in the 11th district have about a three-mile trip to a polling location in another town, while the ones in the 10th district can vote at a church just northeast of campus.
Just when I thought I couldn't be surprised by any more North Carolina redistricting missteps ... sigh.
[This post was updated on October 27, to reflect that Overlook Hall was renamed to Ponder Hall earlier this year and to include the year that each dorm was built.]