...And Now for the HB717 Superior Court Districts: A Way to Examine (NC)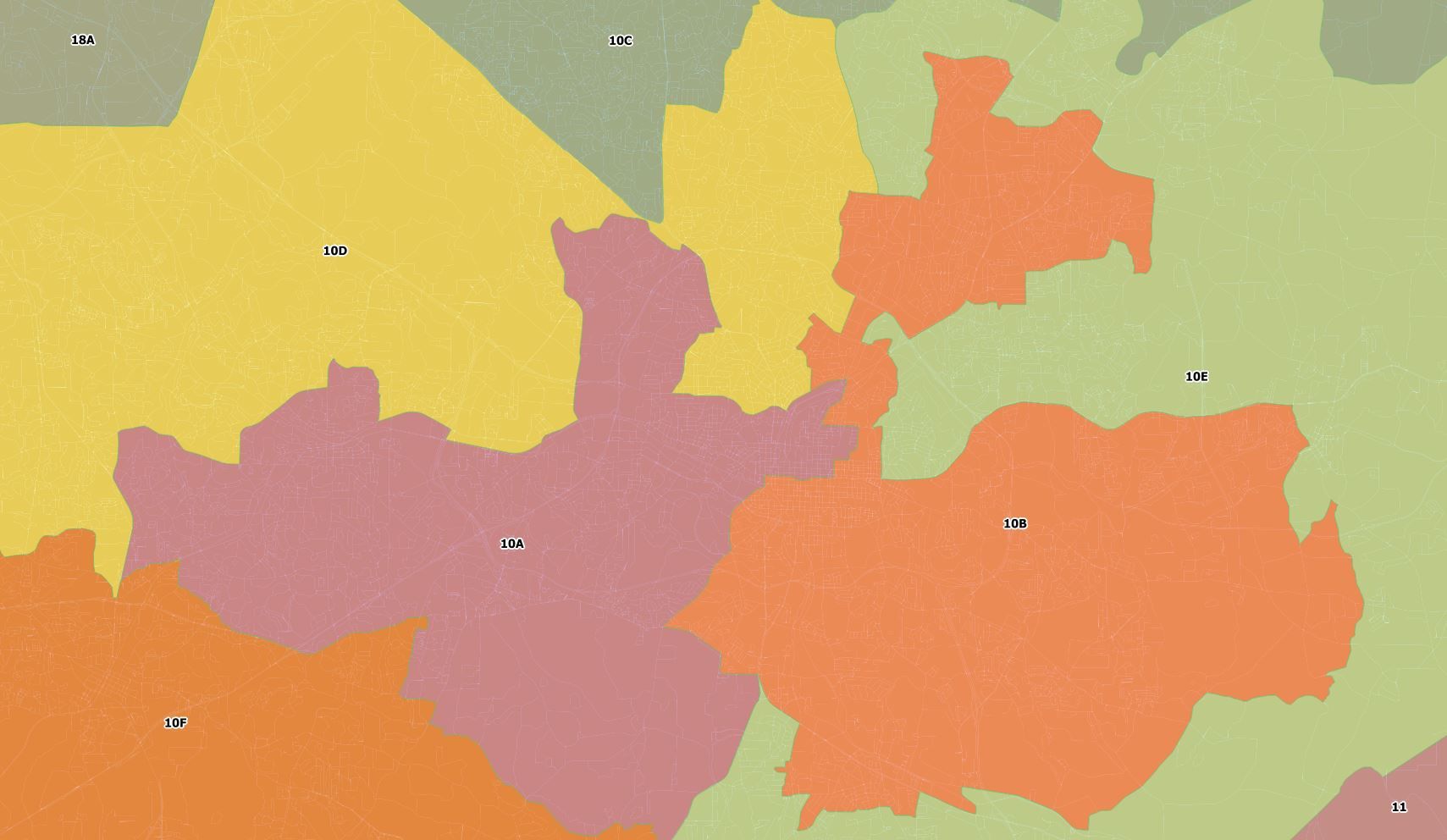 Earlier today I posted about HB717's proposed District Court districts, and provided a map to better explore them.
The Superior Courts have fewer judges, but try more significant cases – it seemed worthwhile to provide a map to explore their proposed districts, too:
These districts are quite similar to the District Court districts, except for six places. In the Superior Court maps:
Onslow (4A) is separate from Sampson and Duplin Counties (4B)
Wayne (5A) is separate from Greene, Lenoir, and Jones Counties (5B)
Two of Wake County's District Court Districts (10BD and 10AE) are split into halves (not surprisingly, 10B/10D and 10A/10E respectively)
Brunswick (13B) is separate from Columbus and Bladen Counties (13A)
Catawba (35A) is separate from Burke and Caldwell Counties (35B)
The seven westernmost counties are split into two districts (41A & 41B)
Next up, some analysis of the District Court districts.